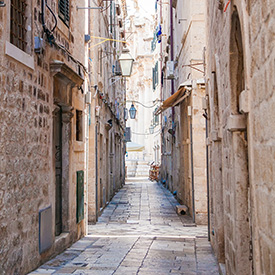 Here are some selection of most popular day tours and excursions provided by our company.
A customized tour by private car gives you complete freedom to explore Dubrovnik and its surrounding area at your pace with an itinerary that suits your interests.
After a drive along the Adriatic coast, the road will lead us towards the hinterland along the rich Neretva valley in the direction of the small town of Pocitelj in Herzegovina.
There, you will discover an exquisite blend of Mediterranean and Oriental architecture. Mostar will be our next stop. Despite great damages suffered in the last war, the city on the emerald green river of Neretva has preserved a great part of its authentic oriental architecture and the way of life conceived on the boundaries of civilisations. A visit of the ancient part of town dating from the 16th/17th century will include a visit to a typical house dating from this period.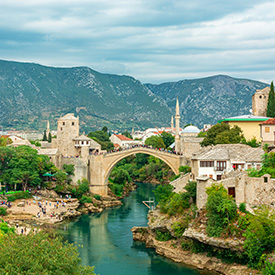 Mostar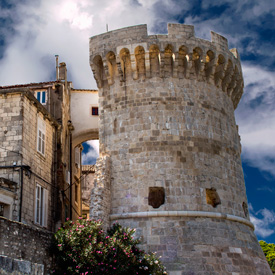 Korcula
A long and turbulent history has left its traces and the tour takes in major cultural and historical sights
The most popular excursion. Through picturesque countryside you will be taken to one of the nicest Croatian islands, considered to be the birthplace of Marco Polo.
On this excursion you will have the unique opportunity to experience and taste the tradition and quality of Croatian Wine growing, part of the local culture for many centuries.
This full day tour offers sampling the locally-produced food and high quality wine of the Peljesac peninsula, stopping at local wine cellars to taste the renowned wines Posip and Mali Plavac.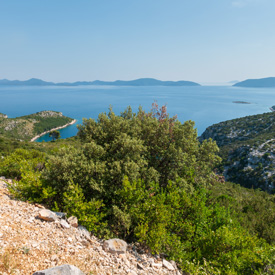 Peljesac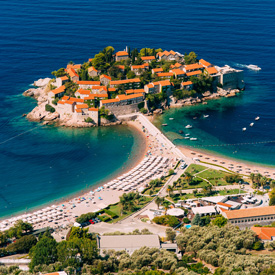 Montenegro
One hour from Dubrovnik, the Montenegro Littoral provides incomparable natural beauties and an abundance of historical sites.
Our drive takes us to the mouth of the Bay of Kotor and along the curving roadway through the towns of Risan and Perast to Kotor. Here we will stop to capture forever on film one of the most beautiful parts of the bay, and learn some of the compelling history of this area. Our descent from the heights will take us to Cetinje, the one-time seat of Montenegrian rulers, today a city-museum. After sightseeing in Cetinje we return to the coast with a short stop above Sveti Stefan and Budva.
Why to book our private tours?
An advanced reservation will be your guarantee there will be a vehicle for you at the time you request
No need to queue for taxi or drag your bags around searching for public transport
Fixed price of the transfer without hidden fees
Safety First
Experienced staff and professionally trained chauffeurs.
Resonable Rates
We can offer you the right vehicle at the right price to fit your budget.
Largest Fleet
We offer sedans, limousines, vans and coach buses.